COMPANY PROFILE
FOUNDATIONS :
Founded in January of 2001, STAR Asset Management Group has roots in the machine tool business dating back to 1950. Proven expertise in asset management combined with innovative, high yielding plant upgrade & downsizing programs is what sets STAR apart from other machinery dealers.
Though we buy and sell individual machine tools, we have much more to offer.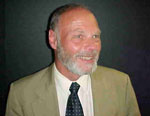 Robert (Bob) Samuelson comes to STAR as the former President (1998-2000) of the Meritage Remarketing Company. Bob, from 1993-1998, while President of NEMEX, (Northeast Machinery Exchange) managed and supervised its merger with EMI (Ellison Machinery International) into one the country's largest used machinery operations.
Meritage Remarketing served as the trade-in hub and used machinery solution for the entire Meritage Machinery Group which has some 200 salespeople in 40 states whose sales of new machine tools are in excess of $700Million annually.
Prior to joining NEMEX in 1993, Bob served as a consultant to the cable and wire industry and between 1972 and 1990 he became the owner/operator of a bakery supply business which he built from a $3M/year company with 30 employees to a $100M/year company with 500 employees.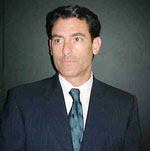 Mark Ettinger, whose family has been in the machinery business since 1950, was the owner of MEM, Inc. (specialists in the purchase and resale of CNC & fabricating machinery) from 1985 until 1993 when he joined Bob at NEMEX as Sales Manager.

Mark achieved partnership in 1995 and became the Vice President, Director of Sales & Purchasing. He is an ASA certified appraiser who has performed valuation work in excess of $150Million.
In late 1999, Mark was recruited by Tradeout.Com, an Ebay and G.E. Capital backed Internet "B to B" Marketplace, as Director of Metalworking.
________________________________________

Together, Bob and Mark turned NEMEX from a small-scale money losing operation into a profitable regional then national powerhouse. This was achieved through superior financial management, skilled trading, and a series of creative initiatives that were then executed with results that repeatedly surpassed our customer's very high expectations.
________________________________________

SELLING?

Whether you are a company of 2500 employees or of 20, we offer customized buy/sell programs that will streamline your involvement in the purchase and disposition of machinery. We will save you time and maximize your dollars.

Whether you have one machine or a plant full of surplus assets call STAR today.
________________________________________
BUYING?

Can't find what you are looking for in our inventory? Wouldn't you prefer to have experienced professionals with unparalleled national and global contacts locate exactly the right used machine(s) that you need at a great price than to spend time away from your core business "playing" machinery dealer?

Put our experience to work for you ……TODAY!
________________________________________
Major Clients & Projects Include :
| | |
| --- | --- |
| Bridgeport Machine Company | (Strategic Alliance, All Used Machinery Needs) |
| Hamilton/Sunstrand | (Asset Management and Downsizing) |
| Sikorsky Aviation | (Asset Management and Downsizing) |
| Othy Medical Devices | (Plant Upgrade Program) |
| Defense Research Inc. | (Plant Upgrade Program) |
| Curtiss-Wright Flight Systems | Structured Asset Disposition) |
| Breed Automotive Group | (Structured Asset Disposition) |
Many Others References Available Upon Request